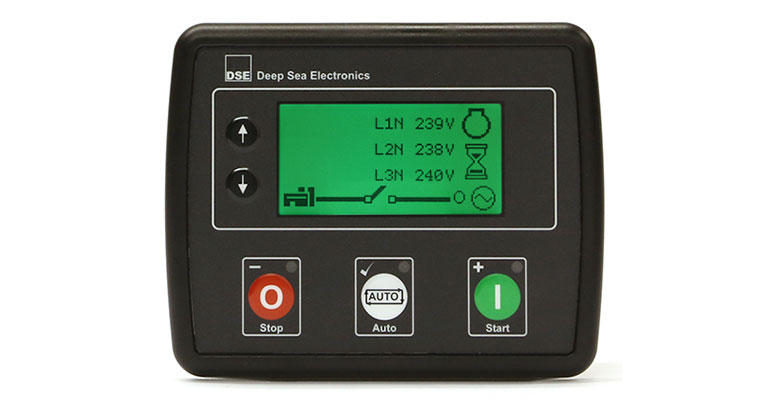 DSE Launches DSE45xx MKII Generator Control Modules
The latest collection of Auto Start and Auto Mains (Utility) Failure (AMF) control modules; DSE4510MKII and DSE4520MKII, offer improved control solutions for single genset applications across many diverse industries. Built on the successful platform of the MKI versions, the modules incorporate increased functionality, space-saving design and user-friendly operation.

Sophisticated features normally associated with much higher specification modules are included as standard. These include engine, power and system monitoring, engine and alternator protections and control & monitoring features including:
• Alternator frequency & CAN speed sensing in one variant
• Largest back-lit icon display in its class
• Heated display option
• Real time clock provides accurate event logging
• Extremely efficient power save mode
• 3-phase generator sensing
• 3-phase mains (utility) sensing (DSE4520 MKII only)
• Compatible with 600 V ph to ph nominal systems
• Generator/load power monitoring (kW, kV A, kV Ar, pf)
• Accumulated power monitoring (kW h, kVA h, kVAr h)
• Generator overload protection (kW)
• Generator/load current monitoring and protection
+ many more outstanding features.
With a high level of flexibility for trips, alarms and warnings, settings are changed via the user-friendly DSE Configuration Suite PC software, which is provided free of charge, or via the front fascia of the module.
For further information please click the links below.