DSEA108
CAN (J1939) Digital Automatic Voltage Regulator
DSE's first Digital AVR with CAN (J1939) has arrived!
New Product Guide - Now Available
The latest DSE Product Guide (Nov 19) is now available for download. Click here to get your copy.
See more…
The DSEP100 is now fully compliant to the new G99 standard.
See more…
Tier IV Stage 5 Engine Control is Here!
Take a look at our latest article discussing Stage 5 Emissions Control.
See more…
WEEE Distributor Take Back Scheme
---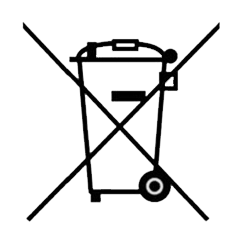 RECYCLING YOUR OLD ELECTRICALS IS EASY!
Recycle your electrical and electronic devices for free at your local recycling centre (UK Only). To find your nearest recycling centre visit the Recycle More website and enter your postcode.
WHY SHOULD YOU RECYCLE?
Unwanted electrical equipment is the UK's fastest growing type of waste. Many electrical items can be repaired or recycled, saving natural resources and the environment. To remind you that old electrical equipment can be recycled it is marked with a crossed out wheelie bin symbol. Please do not throw any electrical equipment (including those marked with this symbol) in your bin.
WHAT IS WEEE?
The Waste Electrical or Electronic Equipment (WEEE) Directive required countries to maximise separate collection and environmentally friendly processing of these items.
HOW ARE DSE HELPING?
In the UK, suppliers of electronics, such as DSE must provide a system which allows all customers buying new electrical equipment the opportunity to recycle old items free of charge. As a responsible supplier, we have met the requirements placed on us by financially supporting the network of WEEE recycling centres established by local authorities. This is achieved by supporting through membership of the national Distributor Take Back Scheme (DTS). To find out more information on WEEE recycling and to locate your nearest recycling centre please visit the Recycle More website.
DSE WEEE Registration Number - WEE/BE0052TQ
×