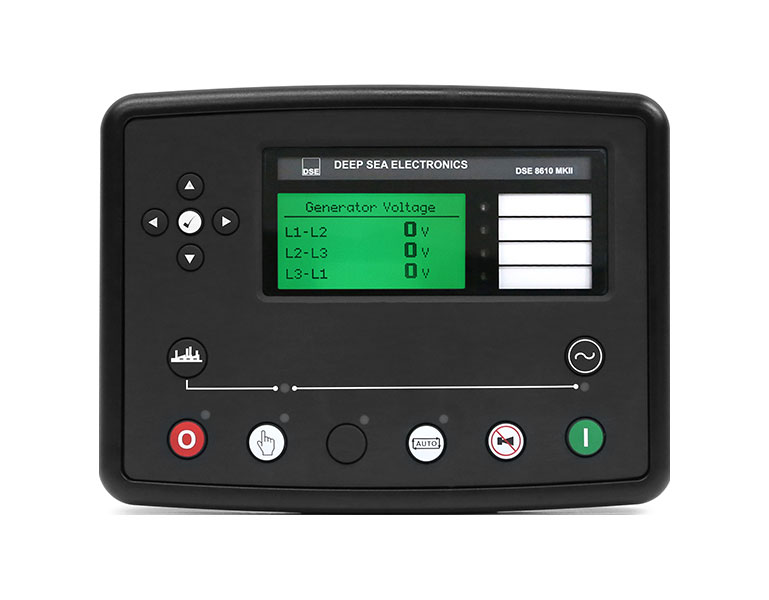 DSE Launches Groundbreaking DSE86xx MKII Load Sharing & Synchronising Control Modules
PERFORMANCE IS EVERYTHING
The new synchronising and load sharing control modules, DSE8610MKII and DSE8660MKII, offer powerful control solutions for applications across multiple industries. Built on the platform of the highly successful MKI versions, the modules now incorporate a powerful dual core main processor and double the memory to facilitate even greater operating performance.
Incorporating all the sophisticated engine, power and system monitoring, protection and control features of the MKI counterparts, many additional features have been added. Including:
Full Tier IV engine support
Sophisticated emission control with DPF regeneration and soot capture
User definable start-up screen for customer logos
DTC display allowing visibility of current and historic alarms in the ECU memory
Auto voltage sensing with alternative configuration

Sophisticated data logging + many more features
With a high level of flexibility for trips, alarms and warnings, settings are changed via the user-friendly DSE Configuration Suite PC software. Sophisticated remote communications and integration options are included via Ethernet, RS485 and RS232 making the modules suitable for the high demands of modern industries such as telecoms, airports, data centres and hospitals.
DSE has been designing and manufacturing control modules for the power generation industry for over 40-years and our name has become synonymous with quality, reliability and user-friendly operation, all around the world. Our reputation has been built on past successes but the secret of our continued success lies in the excellence of our product developments.
For further information on the new DSE86XX MKII please click on the links below.