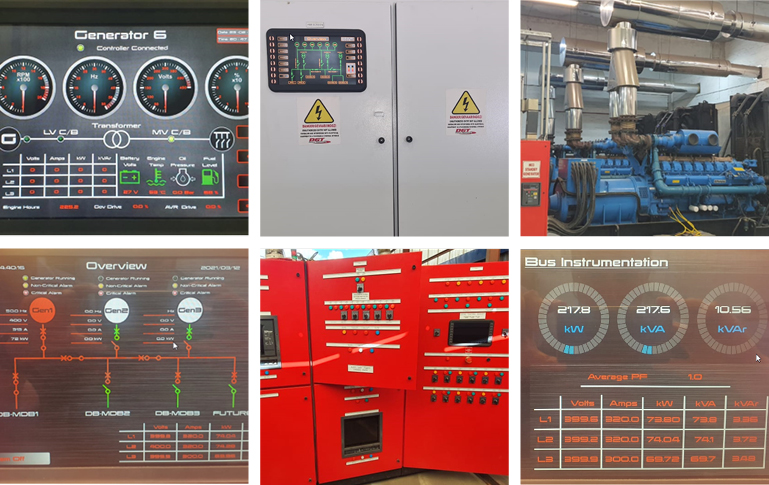 DSEM812 - An Outstanding Generator Remote Display Option
Our South African Distributor, Hagar Marketing have been successfully utilising the new M812 as a genset overview display on two separate projects.


The first project is for a hospital that has 3 1000kVA generators providing back-up emergency power. The generators are each fitted with 8610 MKII load share modules with a single 8660 MKII mains controller. The M812 was specified to provide a complete system overview from a single location.
The second project is for a shopping mall. The mall has 3 x 8660 MKII installed with 3 x 11kV incoming mains supplies and 6 x 2000 kVA generators each fitted with an 8610 MKII. The 3 x 8660 MKII have PLC logic to control 2 bus couplers. The user wanted full system control and the ability to simulate a mains failure and mains return using a dedicated button and also a dedicated button to start and run all generators off load. The M812 was specified due to its large format display and its ability to present multiple information strings on a single screen.
If you are based in South Africa and have a requirement for an M812 within a generator application, contact our South African Distributor by
clicking here.