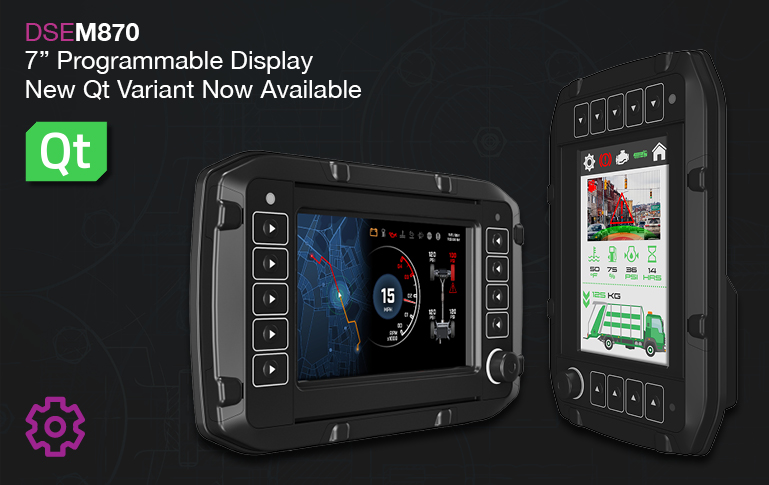 DSE M870 Qt (Touchscreen) Variant - Now Available.
We are pleased to announce that the DSEM870 - 7" Programmable Display is now available to order in a Qt (Touchscreen) variant.
Adding this new variant to the existing CODESYS 3.5 variants provides users with additional flexibility for programming depending on their business requirements.
To learn more about the DSEM870, please
click here
.