Vehicle & Off-Highway Machinery Control Systems (M-Series)
DSE

M870
7" Programmable Display
M870-04 Qt (Touchscreen) Variant - Now Available.

Option to Mount in Landscape/Portrait Mode.

The DSEM870 is a 7" programmable display designed for use on vehicles and off highway machinery. Developed for use as a standalone product or with the DSEM640 programmable controller, the DSEM870 provides users with outstanding flexibility. The M870 is configured using CODESYS 3.5 (M870-01 / M870-02 / M870-03) or Qt (M870-04).


OVERALL SIZE
272 mm x 165 mm x 81 mm (10.8" x 6.3" x 3.15")
WEIGHT
1.25kg
CUT-OUT
231 mm x 133 mm (9.09" x 5.24")
PRODUCT VARIANTS
M870-01 - CODESYS (Standard)
M870-02 - CODESYS (Touchscreen)
M870-03 - CODESYS (Standard with WebVisu)
M870-04 - Qt (Touchscreen)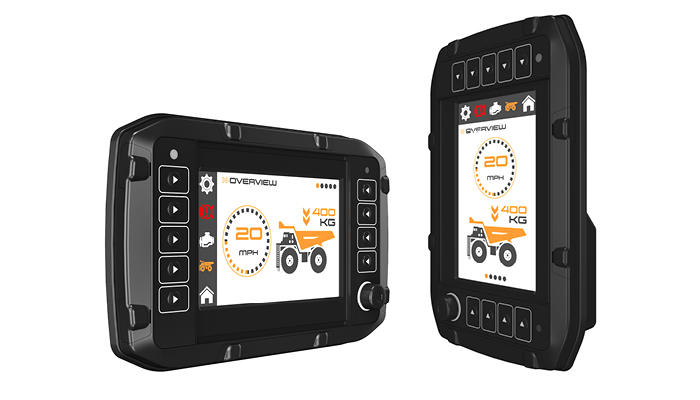 Portrait Mode - Now Supported
The DSEM870 now fully supports portrait mode. The controller can now be mounted on multiple vehicle types in either landscape or portrait mode to suit the available mounting space.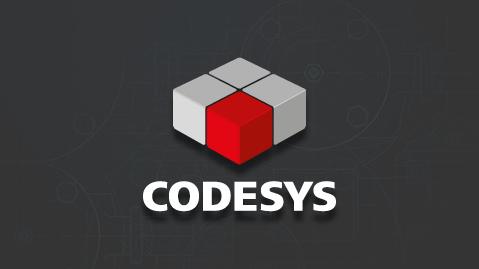 Developed for CODESYS
The M812 has been developed for CODESYS programming to provide the ultimate flexibility for product users.
Product Highlights
Key Features & Benefits
Key Features
Key Benefits
Optional touchscreen variant.
Adds additional control and navigation options.
Option to mount in landscape or portrait mode.
Provides additional flexibility for product use.
Robust HMI/programmable display specifically designed for mobile applications.
Developed to withstand the toughest environments.
Optically bonded 7" colour screen for harsh environments.
Delivers excellent clarity in high humidity environments.
Powerful ARM Cortex A9 processor with 800 MHz clock speed.
Provides fast operating response times.
512 MB of DDR3 SDRAM and 2 GB of NAND mass storage.
Allows large files to be stored and accessed quickly.
4 configurable inputs, digital and analogue capability.
Provides excellent system flexibility.
4 configurable digital outputs.
Provides excellent system flexibility.
2 independent CAN interfaces, J1939, CAN open and Raw CAN.
Delivers multiple communications options.
Ethernet interface for communications.
Direct access to meet demanding comms requirements.
IP67 protection/NEMA 6.
Ensures high level protection against dust ingress and water penetration.
2 camera inputs.
Provides flexibility to the user.
Flexible user programming via CODESYS 3.5.
Industry standard programming software.
Flexible user programming via Qt.
Controller can be programmed using QT language for added flexibility (M870-04 variant).
Specification
DC SUPPLY

8 V DC to 36 V DC
CURRENT CONSUMPTION
OPERATING CURRENT
< 1000 mA at 12 V and 24 V without external loads
< 1500 mA at 12 V and 24 V with Htr.
DISPLAY
800 px x 480 px
24 bit colour
Optically bonded
INPUTS/OUTPUTS (total)

4 inputs / 4 outputs
INPUTS
Configurable,
Digital inputs (positive / negative)
Analogue inputs (Voltage 0 V to 5 V, 0 V to 10 V, 0 V to 32 V, current 4 mA to 20 mA, Ratiometric, Resistive, Frequency)
OUTPUTS
Configurable
Digital Output High-Sided/Low-Sided
VREF OUT
500 mA at 10 V / 5 V
INTERFACES
CAN 1.2
CAN Interfaces 2.0 A/B, ISO11898
50 kbits/s... 1 Mbit/s
CAN Open, SAE J1939 or Raw CAN
ETHERNET
10 Mbit/s / 100 Mbit/s, Duplex
USB
USB Host 2.0 (480 Mbit/s)
DIMENSIONS

272 mm x 165 mm x 81 mm (W x H x D)
10.8" x 6.3" x 3.15" ( W x H x D)
WEIGHT
1.25 kg
STORAGE TEMPERATURE RANGE
-40 ˚ C to +85 ˚ C
-40 ˚ F to +185 ˚ F
OPERATING TEMPERATURE RANGE
-30 ˚ C to +85 ˚ C
-22 ˚ F to +185 ˚ F
PROTECTION RATING
IP67/NEMA 6 (with mating connectors)
MOUNTING
8 x M5 bolts / RAM arm
Environmental Testing Standards
CE MARKING
BS EN 13309
Electromagnetic Compatibility (EMC) Noise Immunity

BS EN 13766
Electromagnetic Compatibility (EMC) Emission Standard

E11 MARKING
UN/ECE-R10
Emission Standard Noise Immunity with 100 V/m

ELECTRICAL TESTS
ISO 7637-2
Pulse 1 - Severity Level IV - Function State C
Pulse 2a - Severity Level IV - Function State B
Pulse 2b - Severity Level IV - Function State C
Pulse 3a - Severity Level IV - Function State A
Pulse 3b - Severity Level IV - Function State A
Pulse 4 - Severity Level IV - Function State B
Pulse 5a - Severity Level III - Function State C
CLIMATIC TESTS
EN 60068-2-30
Damp Heat , Cyclic Upper Temperature 55 ˚C
EN 60068-2-78
Damp Heat, Steady State Test Temperature 40 ˚C/93% RH (21 Day Duration)
EN 60068-2-53
Salt Spray Test Severity Level 3 (Vehicle)

MECHANICAL TESTS
ISO 16750-3
Test VII - Vibration, Random Mounting Location, Vehicle Body
EN 60068-2-6
Vibration, Sinusoidal 2000Hz, 0.73mm/10g, 10 Cycles/Axis
ISO 16750-3
Bumps 30 g/6ms, 24,000 shocks
Product Variants
M870-01 - CODESYS (Standard)
M870-02 - CODESYS (Touchscreen)
M870-03 - CODESYS (Standard with WebVisu)
M870-04 - Qt (Touchscreen)