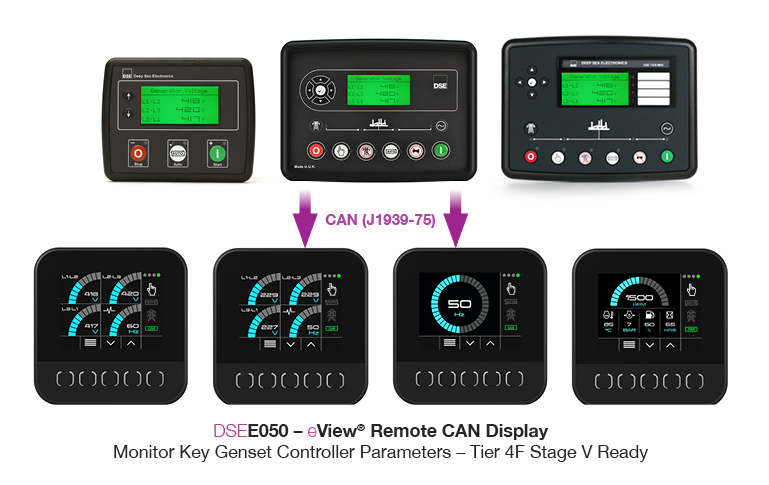 Product Focus - DSEE050 Remote CAN Display
Monitor Key Genset Controller Parameters.
The DSEE050 Remote CAN Display is the perfect solution for monitoring key parameters of your genset control module from a secondary location. Utilising a J1939-75 CAN network the DSEE050 can be used to show key data including line voltages, currents and frequencies together with engine information including speed, temperature and oil pressure.
The DSEE050 is ideally suited for use across multiple genset applications, presenting information to the user on its 3.5" full colour optically bonded high-resolution display. The display conforms to IP67 / NEMA 6, offering an increased resistance to water ingress, making it suitable for use in the toughest operating environments.
To learn more about the product
click here
.