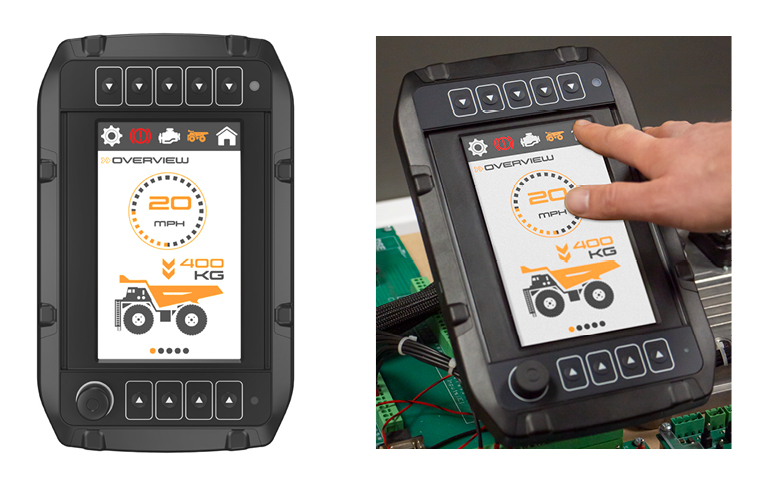 DSEM870 – Now with Touch Screen Variant
The DSEM870 Programable Display and Controller now includes some exciting new features.
Used within the off-highway industry, the DSEM870 now supports portrait mode to enhance mounting and user options within cabs and panels, and a new variant includes a touch screen display. These latest features add to the products' versatility and enhance user/operator experience.
For more details please click here.