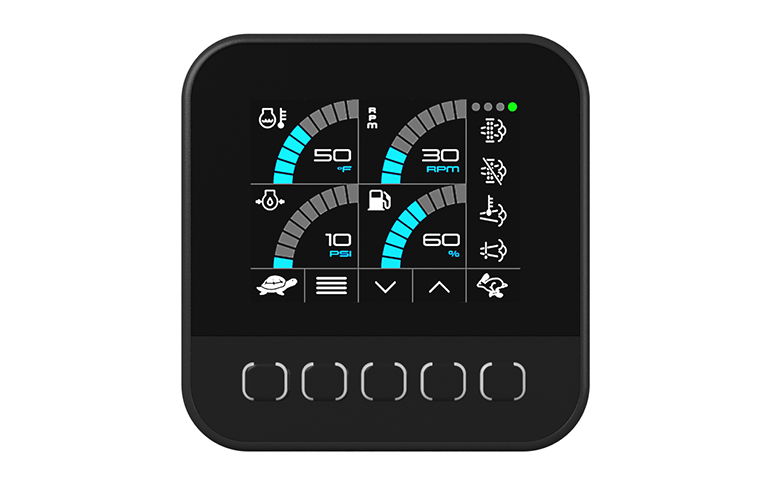 New Product - DSEE050 eView® Engine Display
The new engine display and controller from DSE has been developed to support the latest Tier 4 electronic engines, including Stage V. The module has a large, high resolution screen for ultimate visibility, displaying engine information in full colour graphical, numerical and text formats. The DSEE050 engine display is an extremely powerful and versatile product supporting a range of advanced features suitable for a wide number of different engine applications,

The DSEE050 is fully configurable using the DSE Configuration Suite PC Software, which allows users to create custom configurations, event sequences and user interface screens. Users can also add company branding to the display's start-up screen and select a light or dark background when the module is in use, improving operator viewing.
The product can withstand the harshest engine environments, and includes an optically bonded screen which incorporates an automatic heating feature which can be switched on/off by the user. The IP67 rating ensures the product is sealed against the harmful ingress of water and dust.
Product Feature Highlights:
- TSC 1 messaging, allowing speed control messages to be sent over CAN.

- DTCs for the display of DM1 and DM2 diagnostic trouble codes
- Multiple configurable multi-functional inputs for digital, current, voltage or resistance
- Multiple outputs for external relays, LEDs and audible buzzer
- Industry standard Deutsch 18 pin connector for easy installation
To view all product features, click here.