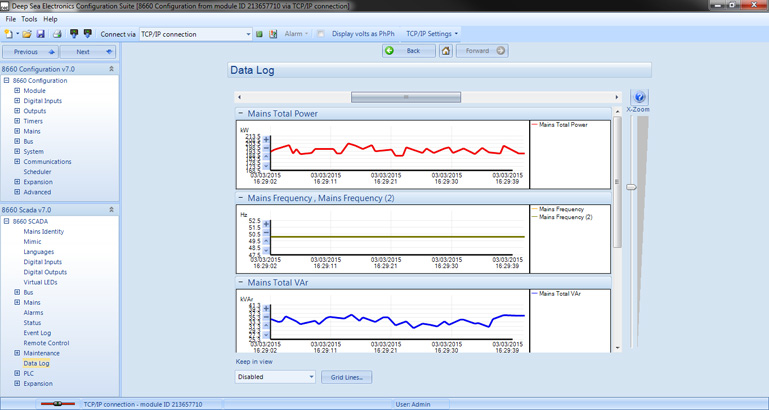 Data Logging Added to DSE86xx Series
We are pleased to announce that we have added comprehensive data logging functionality to the DSE86xx Series. The new feature of our high end synchronising control modules has been developed to monitor gen-set trends, review historical data and provide support with troubleshooting. The data can also be viewed at real time to assist with successful commissioning and testing.
Features:
• Select up to twenty parameters to view/log
• Individually selectable logging rate for each parameter
• Live graphical data viewing to aid commissioning and testing
• Log to USB flash drive for later viewing
• Intelligent download algorithm to increase data download speed
• Datalog uses include troubleshooting, analysing history to aid trend detection,
• Export to csv format for use in MS Excel or other graphing program
The full data logging functionality is included within the latest release of the DSE Configuration Suite Software, which is available to download from the support section of the website.