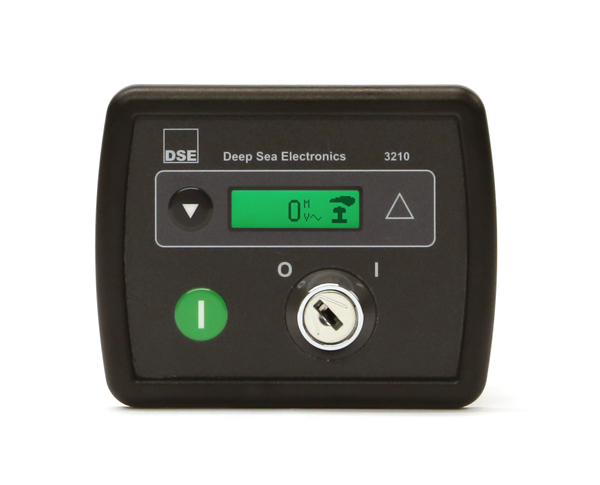 New DSE3210 Module is Released
Deep Sea Electronics Plc are happy to announce the recent launch of another new product within the DSEGenset range. The DSE3210 can be utilised as a Manual or Auto Start module for single gen-set or engine only applications. The module incorporates simple operation with flexibility making it ideal for a wide variety of applications.
The DSE3210 has been designed to provide advanced engine monitoring and protection features and includes a back-lit icon LCD display which clearly shows the status of the engine at all times.
The DSE3210 will monitor engine speed, frequency, voltage and engine run hours and also displays
warning and shutdown status. The module includes fixed and flexible outputs as well as
configurable inputs which are easy to configure via the user-friendly DSE Configuration Suite PC software.