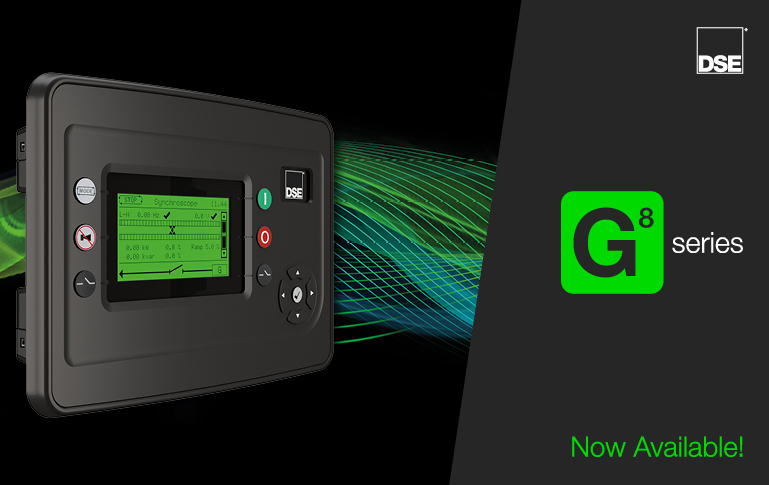 DSE G8 Series – Now Available!
DSE is excited to announce the release of its G8 Series Advanced Paralleling Controller Platform.
Developed to meet future industry-demands, specifically for complex applications, the G8 Series is DSEs most advanced controller platform to date.
This initial release includes the G8600 Parallel Genset Controller with Integral Heater, G8660 Mains (Utility) Failure Controller, G8680 Bus-Tie Controller and DSE SCADA Multi-Set Remote Monitoring & Commissioning Software.
The G8600 controller is fully configurable for use as a single-set, multi-set, mains (utility) failure or group controller, delivering outstanding flexibility as standard. Premium features across the G8 platform include group controller functionality / bus-tie functionality / multiple load demand schemes / Advanced PLC functionality.
To learn more about what this outstanding controller platform delivers, click the following link. https://www.deepseaelectronics.com/genset/advanced-paralleling-gen-set-controllers
Visit our YouTube channel to watch animations on, bus-tie functionality, group controller functionality and load demand schemes. https://www.youtube.com/@DSEplc

DSEG8 Series - Complex. Made Simple.
Want to know more about this exciting paralleling controller platform? Get in touch: sales@deepseaelectronics.com