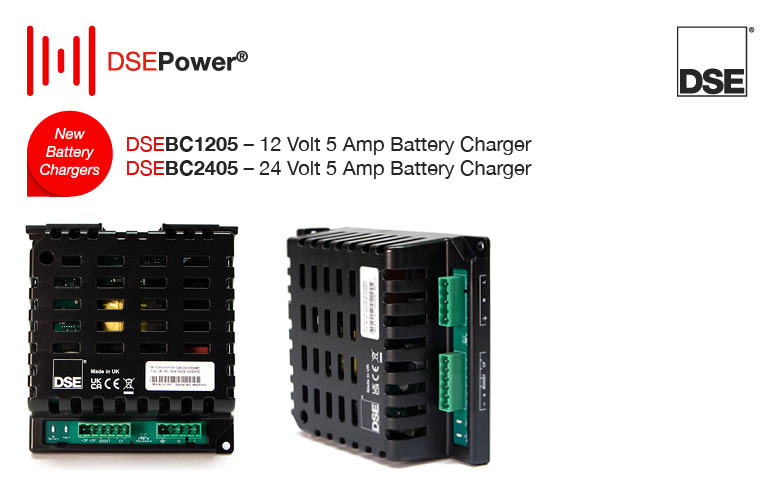 New Battery Chargers - BC1205 / BC2405
New Battery Chargers
- DSE
BC1205
- 12 Volt 5 Amp Battery Charger & DSE
BC2405
24 Volt 5 Amp Battery Charger.
DSE is pleased to announce the launch of 2 brand new battery chargers, developed to strengthen the DSEPower® battery charger range.
The compact chargers can be mounted horizontally or vertically to suit different application environments and offer multiple features including: wide AC input voltage / constant current / constant voltage / manual boost adjustment / auto recovery on removal of a fault condition / cell charge & equalising / battery voltage measurement / battery charger thermal de-rate facility, plus much more...
Suitable for a wide range of battery types and with no moving parts for increased reliability, the chargers deliver a minimum 80% operating efficiency. The chargers can also be used as a power supply for additional flexibility.
To learn more about these exciting charger additions click the links below.
BC1205
BC2405

Both chargers are available to order immediately for delivery January 2023.

Contact
sales@deepseaelectronics.com
for further info.