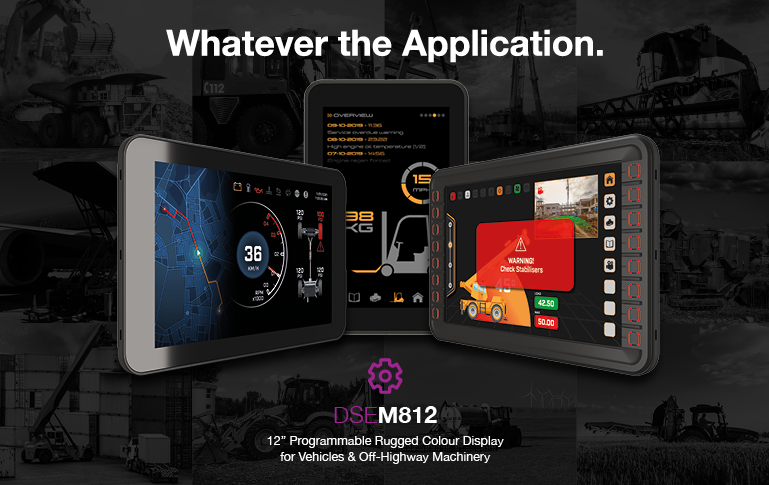 New Product: DSEM812 - 12" Programmable Display
We are delighted to introduce the brand new DSEM812 - 12" Programmable Display, developed specifically for vehicles & off-highway machinery. Packed with multiple industry-leading features the DSEM812 is an outstanding display option for multiple applications across a wide range of sectors, including agricultural, municipal, construction and transport & logistics. Available in two variants, one with buttons and touchscreen and one touchscreen only, the M812 offers flexible user programming via CODESYS and Qt. The M812 supports Wi-Fi and GPS, features high I/O, offers Ethernet and CAN interfaces and boasts an optically bonded 1280x800 colour TFT display.
For a complete feature set click the link below.
DSEM812
To speak to a display specialist and learn more about this exciting technology, get in touch:
sales@deepseaelectronics.co
m