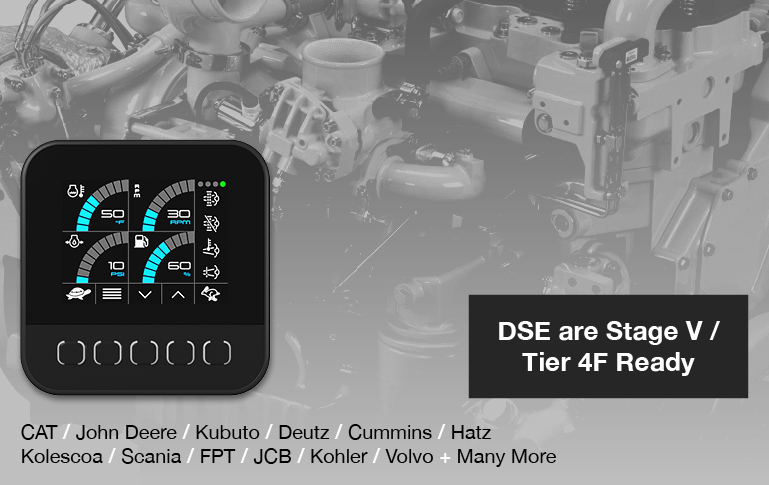 DSE Products Meet Stage V / Tier 4 Final
The European emission standards for generator and off-road engines states that the transition period for compliance to Stage V standards which started in 2018 ends on the 30th June 2020. From the 1st July 2020 all engines up to 56 KW and above 130 KW will be required to meet the new Stage V requirements.
Stage V requires mobile engines to produce significantly reduced levels of nitrogen oxides (NOx) and particulate matter (PM) compared to previous standards. To achieve this emissions reduction, aftertreatment systems are being added to engines.
DSE is pleased to announce it is ready to comply with all Stage V / Tier 4 Final requirements. DSE control modules communicate directly with engines over CAN in flexible and programmable ways, ensuring users always achieve compliance.
If you would like to discuss this subject in more detail with our technical support team, please get in touch:
support@deepseaelectronics.com
To view our range of control modules click the link below.
www.deepseaelectronics.com