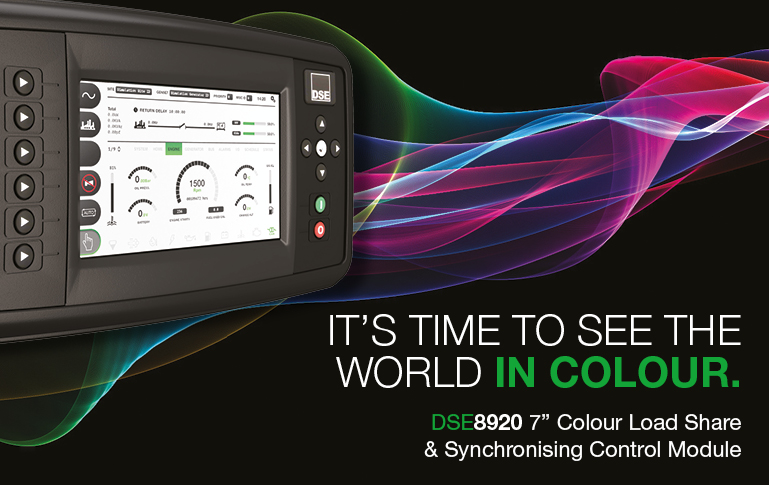 DSE Launches New 7" Colour Load Share & Synchronising Control Module
IT'S TIME TO SEE THE WORLD IN COLOUR

The DSE8920 7" Colour Load Share & Synchronising Control Module is designed to parallel single generators with a mains (utility) supply.
The module offers the added flexibility of being configurable to function as a DSE8910 Auto Start Load Share Control Module for paralleling up to 32 generators with multiple mains (utility) supplies.

Key features of the module include:
12 configurable digital inputs
4 configurable analogue / digital inputs
2 configurable flexible sender inputs
8 configurable DC outputs
2 configurable volt-free outputs
Configurable 5-stage dummy load and load shedding outputs
RS485, CAN, USB, Ethernet
MODBUS RTU / TCP IP
Full colour 7" optically bonded display
800 x 480 pixel graphical user interface
Built-in AVR, governor and CAN control
Two types of KW/VAr sharing support (Isochronous or Droop)
Drag & drop advanced PLC editor
To learn more about the product and view its full range of features please
click here
.