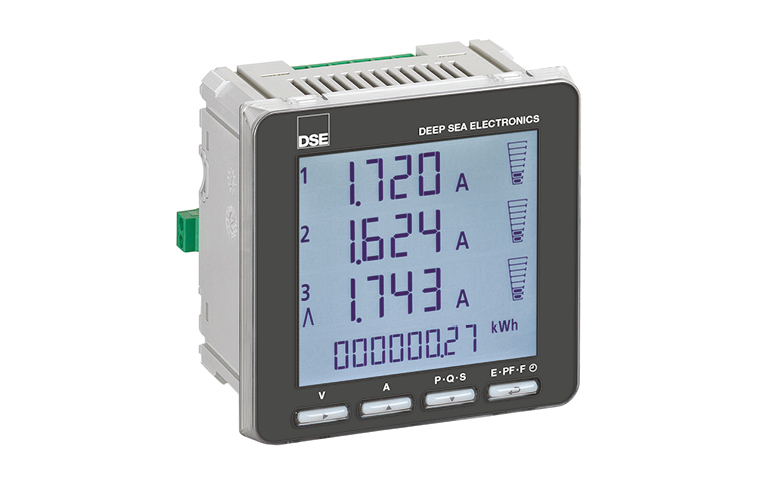 New Products - DSEP961/DSEP962 Multi-Function Power Meters
The new pVIEW Power Meters from DSE offer sophisticated monitoring of energy consumption and will accurately display metering information for multiple power applications. Compatible with green energy sources, hybrid applications and traditional energy supplies including mains (utility) and generators.
Designed for mounting within a panel, the meters offer a complete monitoring solution through a range of sophisticated features:
- Active energy class 0.5
- Multi metering (frequency, current, voltage, power factor, active power, reactive power, apparent power)
- Full energy monitoring
- Single phase or 3-phase monitoring
- 3 or 4 wire unbalanced load operation
- Measured voltage 80 V to 500 V 50 Hz / 60 Hz (Phase to Phase)
- MODBUS RS485 communications (Modbus TCP with optional DSEP915)
- Harmonic analysis (THDV/THDI)
- Pulse output
- CT terminals allow series connections of devices
- Configurable external CT and VT ratio
Available in two variants the P961 offers AC/DC monitoring and works with high voltage systems, and the P962 offers AC monitoring only.

The DSEP915 Ethernet plug-in module can be added to either product to provide Ethernet communications.
Click here to view the products.