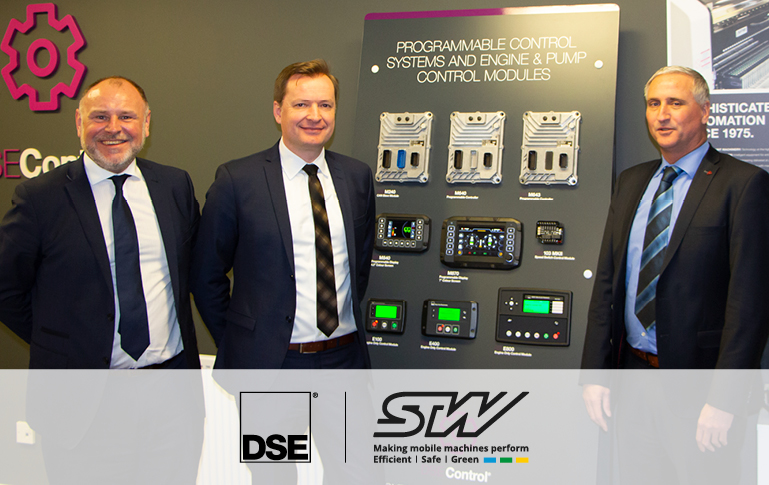 DSE Signs Partnership Agreement with STW
DSE is pleased to announce a brand-new partnership agreement with German headquartered, Sensor Technik Wiedemann GmbH (STW).
The agreement provides DSE and STW with the opportunity to provide their high-quality range of vehicle and off-highway controllers, displays and I/O modules to both DSE and STW's existing and new markets.
DSE and STW will work together over the coming months to expand their impressive product portfolio, giving customers access to some of the most advanced control equipment within the industry. The partnership presents a fantastic opportunity for two market-leaders to build a strong development, commercial and technical relationship that will benefit the industry for years to come.
DSE launched its range of vehicle and off-highway controllers and displays in 2016. Over the last 3 years the company has established itself as a proven manufacturer of robust control systems for mobile applications, alongside its well proven industrial engine controls for diesel driven engine applications such as pumps and compressors.
Designed to provide control options for multiple applications including emergency vehicles, military equipment, construction and forestry machinery, airport ground support equipment and agricultural vehicles, DSE's equipment range is trusted worldwide.