Vehicle & Off-Highway Machinery Control Systems (M-Series)
DSE

M812 (Non Keyed)
12" Programmable Display
The DSEM812 is a 12" Programmable Display designed for use on vehicles and off highway machinery and is the largest display in DSE's programmable display range. Developed for use as a standalone product or with the DSEM64x programmable controllers, the DSEM812 provides users with outstanding flexibility. The DSEM812 is configured using CODESYS 3.5 or Qt, can be RAM or panel mounted and has the option to use in portrait or landscape orientation.

OVERALL SIZE
330 mm x 210 mm x 59.7 mm (12.99" x 8.26" x 2.35")
WEIGHT
2.12 kg
PRODUCT VARIANTS
M812-02 - CODESYS (Non Keyed)
M812-04 - Qt (Non Keyed)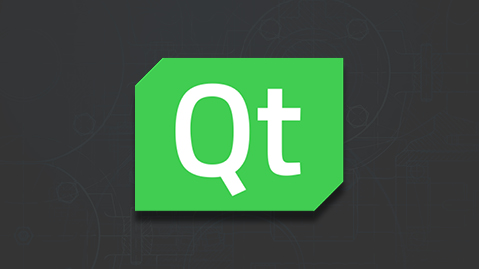 Developed for Qt
The M812 has been developed for Qt programming to provide the ultimate flexibility for product users.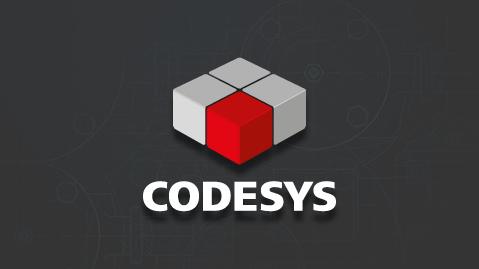 Developed for CODESYS
The M812 has been developed for CODESYS programming to provide the ultimate flexibility for product users.
Product Highlights
Key Features & Benefits
Key Features
Key Benefits
Robust HMI/programmable display specifically designed for mobile applications.
Developed to withstand the toughest environments.
Optically bonded 12.1 inch TFT, 1280 x 800, 16:10 resolution colour.
Delivers excellent clarity in high humidity environments.
Capacitive touch with glove support.
Allows operators to use the display without having to remove gloves.
Two variants, one with 16 keys with configurable colour backlight and touchscreen and one with touchscreen and no keys.
Users can choose the display most suited to their operating environment.
iMx6 quad processor.
Provides ultra-fast response times.
16 GB flash / 2 GB RAM.
Allows large files to be stored and accessed quickly.
Wake-up providing fast boot functionality.
Reduces the time it takes for the display to wake-up.
USB host connections.
Accepts multiple device connections.
4 analogue composite video camera support (PAL/NTSC).
Provides high-level camera support.
3 independent CAN interfaces. Each configurable as J1939, CANopen or RAW CAN.
Provides flexible CAN communications options.
2 independent Ethernet interfaces via M12 connectors (camera support).
Increased flexibility for Ethernet connected devices.
6 configurable outputs.
High number of outputs for flexibility.
6 inputs (digital, resistive, voltage, 0-20 mA, 4-20 mA, frequency input).
High number of inputs for flexibility.
Wi-Fi support (external antenna required).
Provides flexible support for Wi-Fi enabled devices.
GPS (external antenna required).
Provides support for remote monitoring.
Flexible user programming via CODESYS 3.5 or Qt.
Display can be programmed using CODESYS 3.5 or Qt for ultimate flexibility.
Remote Overview Display Functionality for Generator Applications.
Outstanding remote display option for generator control modules.
Built-In Web browser (CODESYS Variants Only).
Communicate data over HTML to 3rd party devices.
Specification
DC SUPPLY

8 V DC to 32 V DC
CURRENT CONSUMPTION
OPERATING CURRENT
< 1000 mA at 12 V and 24 V without external loads
DISPLAY

12.1" TFT, 1280 x 800
16:10 resolution
24 bit colour
Optically bonded
INPUTS/OUTPUTS (Total)

6 inputs / 6 outputs
INPUTS
Configurable,
Digital inputs (positive / negative)
Analogue inputs (Voltage 0 V to 5 V, 0 V to 10 V, 0 V to 32 V, current 4 mA to 20 mA, Ratiometric, Resistive, Frequency)
OUTPUTS
Configurable
Digital Output High-Sided/Low-Sided PWM
INTERFACES

CAN 1-3
CAN Interfaces 2.0 A/B, ISO11898
50 kbits/s... 1 Mbit/s
CAN Open, SAE J1939 or Raw CAN
ETHERNET 1-2
10 Mbit/s / 100 Mbit/s, Duplex
USB
USB Host 2.0 (12 Mbit/s)
DIMENSIONS

Keyed
330 mm x 210 mm x 63.5 mm (W x H x D)
12.99" x 8.26" x 2.5" ( W x H x D)
Non Keyed
330 mm x 210 mm x 59.7 mm (W x H x D)
12.99" x 8.26" x 2.35" ( W x H x D)
WEIGHT
2.12 kg
STORAGE TEMPERATURE RANGE
-30 ˚ C to +80 ˚ C
-22 ˚ F to +176 ˚ F
OPERATING TEMPERATURE RANGE
-20 ˚ C to +70 ˚ C
-4 ˚ F to +158 ˚ F
PROTECTION RATING
IP67/NEMA 6 (with mating connectors)
MOUNTING
RAM / Panel Mount
Environmental Testing Standards
CE MARKING
EN-6100-6-2
Electromagnetic compatibility (EMC) noise immunity
EN 61000-6-4
Electromagnetic compatibility (EMC) emission standard
BS EN 61010: 2010 +A1: 2019
Safety of information techneologyequipment, general requirements

E11 (Pending)
UN/ECE-R10.05

WATER & DUST
IEC 60529
IP67 / NEMA 6

MECHANICAL TESTS
EN 60068-2-6
Vibration & resonance search (Freq range: 10Hz to 2kHz, Acceleration: 5 g)
EN60068-2-6
Vibration general resonance dwell (Freq range: 5Hz to 500Hz, Acceleration: 5 g / 10 g TBD)
EN 60068-2-64
Vibration random (Freq range 10 Hz to 350 Hz)
EN60068-2-27
Mechanical shock (Operational, shock pulse shape: half sine, amplitude: 50 g, duration: 11 ms, number of shocks: 3 in each direction of each axis (9 in total of each duration)
EN60068-2-27
Mechanical shock (Amplitude: 50 g, duration: 6 ms)

LOAD DUMP
ISO16750-2
151 V (Ri 1 Ω)
202 V (Ri 8 Ω)
Product Variants
M812-02 - 12" Programmable Display - CODESYS (Non Keyed)
M812-04 - 12" Programmable Display - Qt (Non Keyed)