Emergency Back-up Power & Synchronising System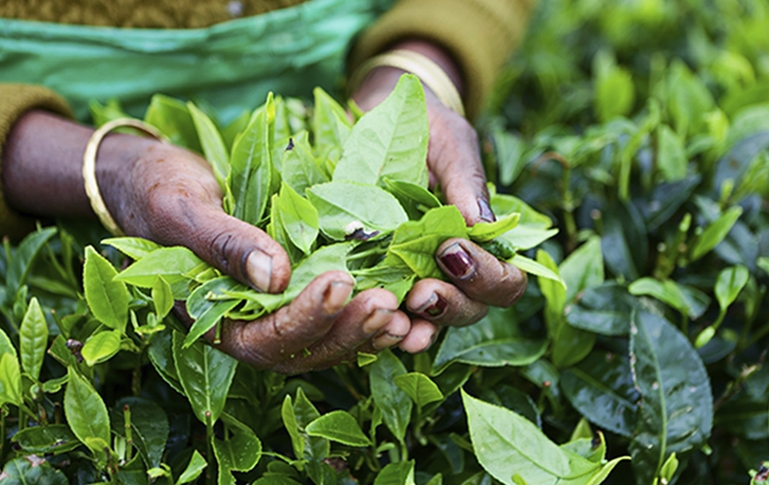 Power interruptions are the standard not the exception and it was necessary to have emergency diesel power on hand to keep the manufacturing of tea going at all times. The existing system had three generators:
1 x 350kVA Iveco coupled to a Newage alternator with a MX341 AVR,
2 x newer Iveco 400kVAs coupled to Mecc Alte spa alternators fitted with UVR6 regulators.
Only two of the three sets would synchronise with each other even though the third could supply power by itself. Synchronising was performed manually by adjusting the speed and then bringing in the contactors by pushbutton, when the semi-automatic relay logic system would allow. Apart from being a lengthy procedure, the operation was quite complicated and prone to electrical trips. The estate needed to up grade the controllers with the fully automatic DSE5510's. Most of the existing control wiring was removed and only the CT and voltage monitoring equipment remained. Contactor status (generator closed auxiliary) and gen bus voltage circuitry was added and three hard working days later the system was ready to be tested. A large pile of wires, genset controllers, kW meters, phase rotation relays, synch check relays and ECT were laying in the corner of the plant room, probably never to see another volt or amp!
After a bit of tweaking here and there, the new system worked like a dream!
Nchima's sister estate in Lujeri had up-graded the power plant to a system very similar to what has been described above. The backup power is now a reliable, easy-to-use system - not to mention the engine hours and fuel saving due to better utilisation of the available kW and kVA capabilities.