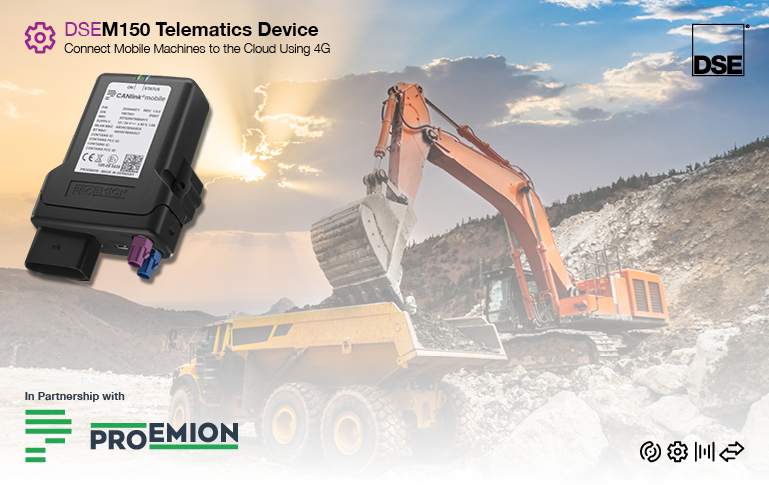 DSE Launches New M150 Telematics Device
DSE in partnership with Proemion is delighted to announce the release of the DSEM150 Telematics Device. The device connects mobile machines to the cloud using 4G. The DSEM150 presents data through an online portal and allows users to gain insightful telematics from every machine they manufacture.


DSE connectivity solutions for the off-highway industry meet the highest quality standards for securely capturing, transmitting, and acting on CAN based telematics data, delivering real benefits to OEMs, dealers and equipment owners.

Ideally suited to a wide range of different machines the DSEM150 Telematics Device is the perfect solution for complete vehicle fleet management.
To learn more about the DSEM150 please
click here.